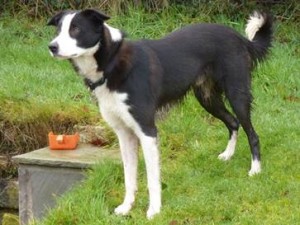 Just a quick note to let you know that Max seems very happy here, I am delighted with him and he is getting along fine with my Indian Pariah dog, though she does occasionally have to grumble at him to remind him who is senior dog.
In general his behaviour is excellent, though he can be excitable and needs a lot of training. He is socialising very well with plenty of other dogs and loves his walks. Off the lead, his recall is already good, and only wavers if he gets over excited. His few bad habits should go with a bit of training and maturity.
All in all, a great dog with tremendous potential and a lovely nature. He fits in here very well indeed.