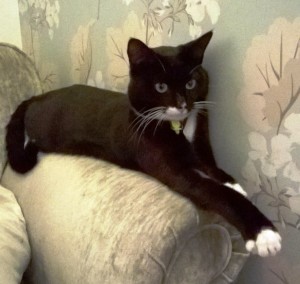 Hello there!
I would just like to say thank you so much for allowing us to look after Tom Treacle. He has settled in at Gawsworth already and it's only been about a week. I have attached a couple of photographs for you to see. If you remember we have a little miniature Schnauzer too and although they aren't the best of friends yet, they are tolerating each other quite well. I have been feeding Tom Treacle little and often and he seems quite happy with that and looks very healthy with a little tummy already.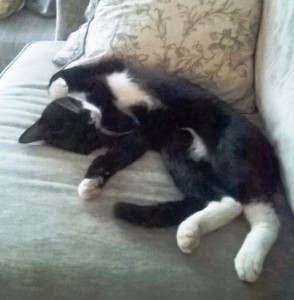 After losing our other cat the week before Tom Treacle came, it has helped enormously and made the Children's' Christmas, I can't thank you enough!
I  hope you all have a lovely Christmas and New Year.