Hello to all at Windyway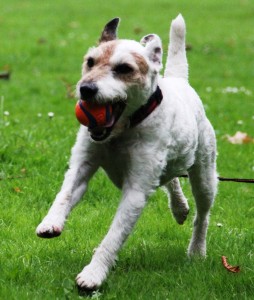 I thought you might like a little update on Clyde ( adopted from you at the end of June 2013).
He enjoys daily ball games, off the lead on the Carnival Field in Wilmslow; he socialises very well indeed with other dogs – his main aim in life is to play with anyone and everyone. He is very good at sharing his ball too!
He is a wonderful and dearly loved member of our family, and every day we wish that all animals could be so loved.
Thank you for all that you do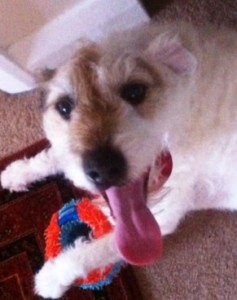 And later…..
Thank you ever so much for sending us the Winter Windyway Newsletter – we are thrilled that you included Clyde!
He has promised us that he won't let fame change him!
It was really good to read about some of the other dear animals that have come into your care.
And we hope and pray that loving homes come forward for all needy animals.
We can't thank you enough for Clyde.
Kindest regards and best wishes always.